API Plan 66A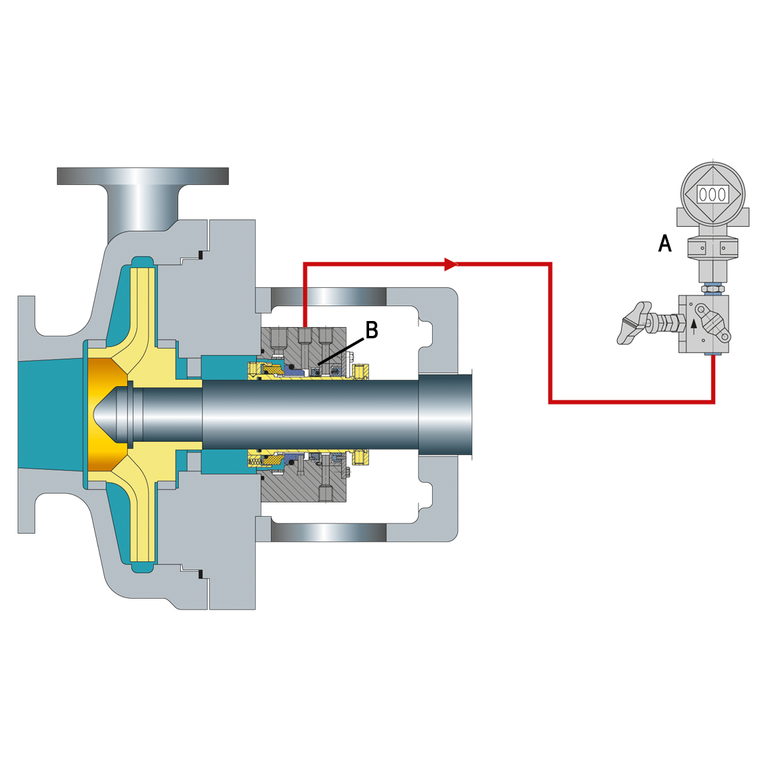 API Plan 66A
Throttle bushings in the seal gland minimize the seal leakage leaving the seal gland and allow for detection of a seal failure by an alarm of the monitoring pressure transmitter.
A Pressure transmitter
B Segmented bushing
---
Seal chamber details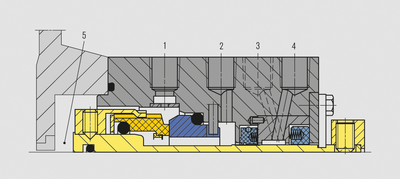 1 Flush (F)
2 Pressure transmitter sensing port (PIT)
3 Quench (Q)
4 Drain (D)
5 Seal chamber

Example seal: EagleBurgmann H75VA4-S single pusher mechanical seal.
---
P&ID according to API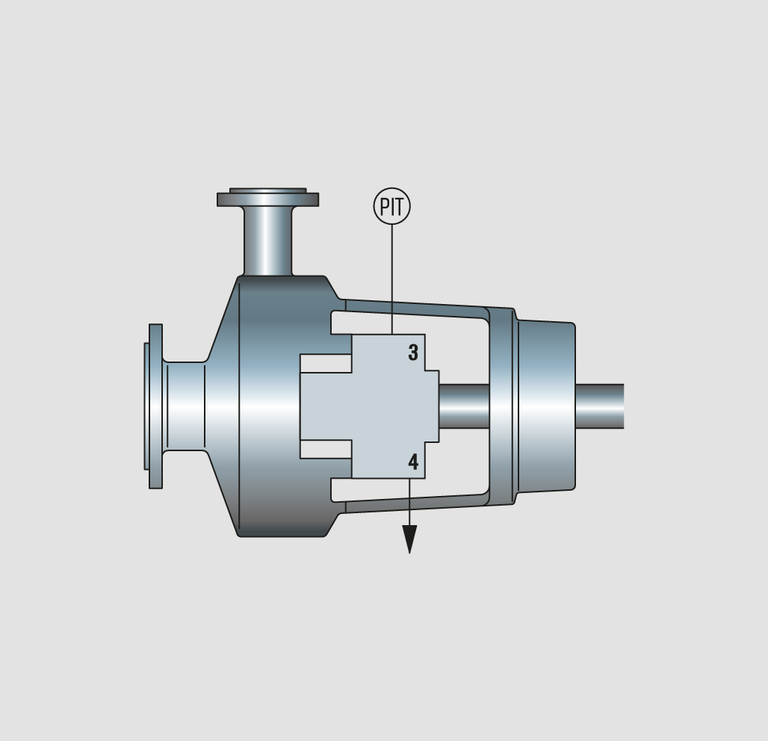 Key
3 Quench (Q)
4 Drain (D)

PIT Pressure transmitter with local indicator
Features
Utilizes two bushings – the inner segmented floating bushing and the outer solid carbon floating bushing.
Normal leakage continues to flow freely to the drain port.
Excessive leakage is restricted by the inner bushing causing a pressure build-up which subsequently triggers a pressure alarm by the pressure transmitter.
Application
Commonly used on horizontal pipeline pumps.
Remarks, checkpoints
It must be ensured that the leakage from the drain port is collected and piped to a leakage recovery system.
Drain connection on the gland must be at the bottom-most position (6 o'clock).

Pump media characteristics
Low to medium temperature liquids
Location, function
Atmospheric side
Leakage limiting detection and alarm