API Plan 13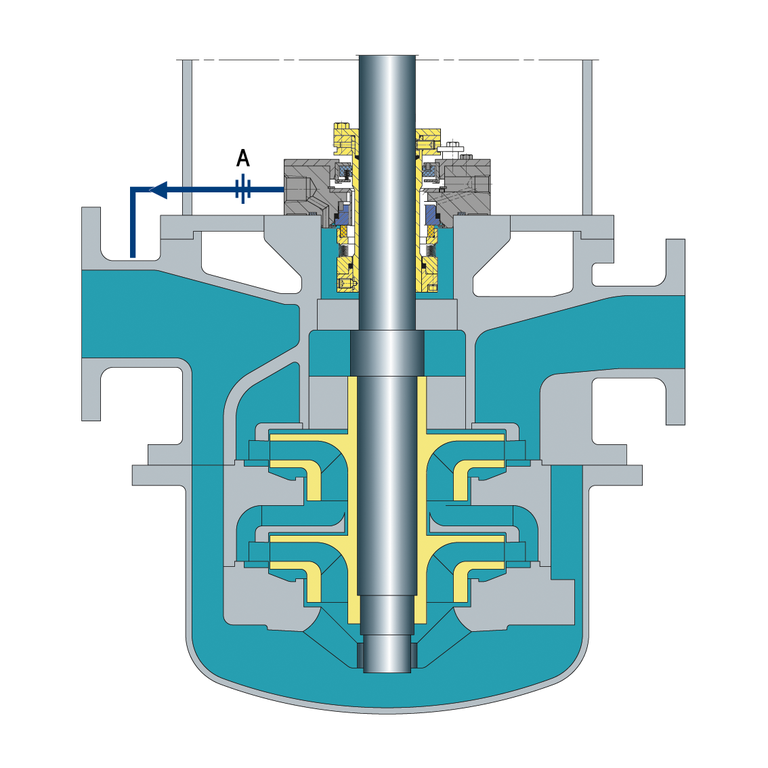 API Plan 13
Recirculation from the seal chamber through a flow control orifice and back to the pump suction or pump suction piping.
A Flow control orifice
---
Seal chamber details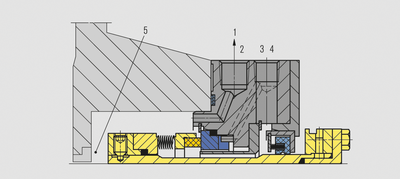 1 To pump suction
2 Flush (F)
3 Quench (Q)
4 Drain (D)
5 Seal chamber

Example seal: EagleBurgmann MBS682 single metal bellows mechanical seal.
---
P&ID according to API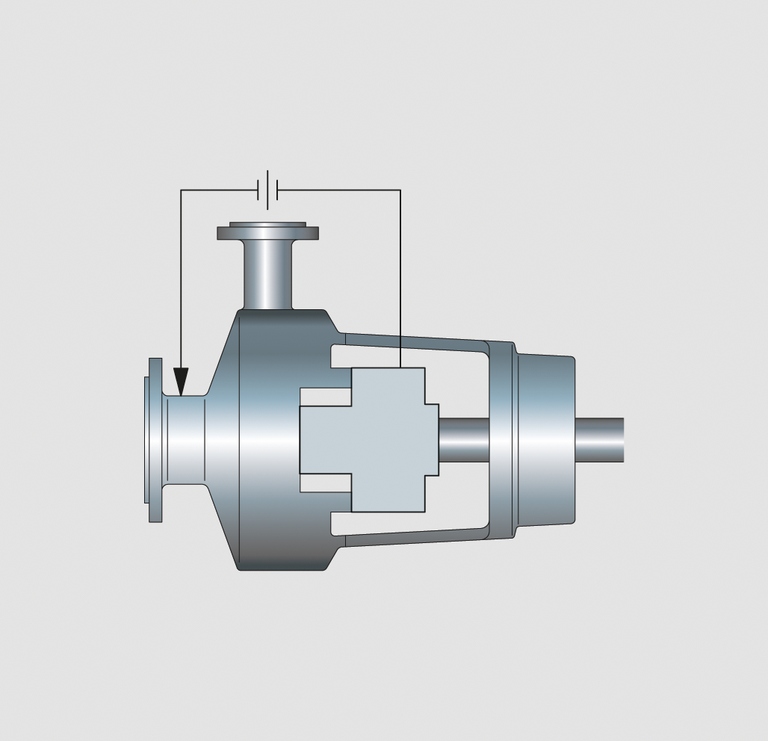 Features
Plan 13 is self-venting.
Relieves pressure in the seal chamber.
A distributed flush is not recommended for this plan.
Plan 13 can be used in combination with Plan 11 (Plan 14).
Application
Standard flush plan for vertical pumps without a bleed bush below the seal chamber.
Also used for high head horizontal pumps where Plan 11 cannot be used.
Remarks, checkpoints
Orifice size should be at least 3 mm (1/8").
The flow of the flush fluid must be sufficient to remove the heat from the mechanical seal chamber. Calculate the orifice size and the throat bushing clearance carefully to ensure the desired flush flow-rate.
Do not use in case the difference between seal chamber pressure and suction pressure is very low. Use Plan 11 instead.
A high-point vent must be provided in the vertical pump seal chamber (or seal gland) to ensure that seal faces never see vapors.
Pump media characteristics
Clean, non-polymerizing fluids with moderate temperatures.
Light hydrocarbons
Location, function
Process side
Lubrication, cooling
Configurations
1CW-FL, 1CW-FX, 2CW-CW, 2CW-CS, 3CW-FB

3CW-BB*, 3CW-FF*
* Remark: The configurations listed for each individual piping plan are to be understood as recommendations including possible utilizations which may also be applied.